Josh always raves about the way Mr Chiam teaches the class. He covers interesting topics, led with a good dose of humour. Josh told me English classes with Mr Chiam are the only lessons he looks forward to weekly! Mr Chiam was also very responsive during the final days before the PSLE as I messaged him on a few tough questions to confirm the answers. A big thank you to LiteracyPlus and Mr Chiam, and also to all the teachers who played a part on this journey with Josh!
Ms Glenda Tan, mother of Josh Tay (P6)
Janelle joined LiteracyPlus for Maths as a Primary 4 student who was fearful of the subject. In a span of one year, she made remarkable progress and gained confidence in Maths. This is all thanks to Mrs Edna Wong who helped and encouraged her. Kudos to Mrs Wong for providing timely feedback and advice to me on ways I could help Janelle. It was unfortunate that Mrs Wong went on sabbatical leave this year, but Mr Chiam is also a good tutor who injected fun into Maths. Happy to have Mrs Wong back for the online Zoom lessons. It was nice of LiteracyPlus to set up online sessions during the pandemic! Thank you, Mrs Wong and Mr Chiam, for making Janelle a confident Maths learner now.
Another wonderful teacher, Ms Quek, taught Janelle English from Primary 3. Ms Quek is a wonderful teacher who had taught Janelle well. English is now one of Janelle's strongest subject, all thanks to Ms Quek's dedication.  We had to stop English after Primary 5 as we needed to redirect her energy to Chinese. But thanks to the strong foundation built by Ms Quek, Janelle did not falter in her English grades despite dropping English in her final year.
Mrs Joyce Chua, mother of Janelle Chua (P6)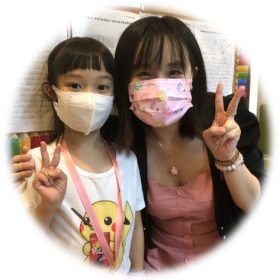 We are very thankful to have Mrs Chua teaching our girl. Out of all the enrichment classes Chow Yan attends, Mrs Chua's class is her favourite despite the class being 2 hours long and ending close to 9pm. Mrs Chua must have her 'magic' to keep the kids engaged and energised. We look forward to continuing lessons at LiteracyPlus next year! Our deepest gratitude to Mrs Chua for her dedication and hard work in nurturing the kids. Keep up the good work!
Mrs Chow, mother of Chow Yan (P1)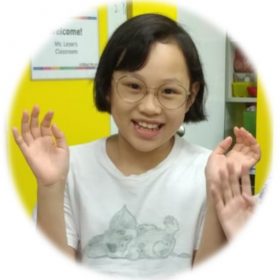 Ms Leow is a nurturing and encouraging teacher. She takes time to explain her lessons clearly—even spending extra lesson time. Ms Leow engages Yann-I by sharing her own experiences during her lessons. Yann-I not only loves but never tires going to her lesson.
Ms Joycelin Cheah, mother of Liew Yann-I (P6)
Ethan looks forward to the weekly lessons and thoroughly enjoys them as he feels he can learn a lot. Prior to joining LiteracyPlus, creative writing was Ethan's bugbear. However, in the span of one year here, Ethan's creative writing improved and, more importantly, his attitude towards it changed! Under the caring mentorship of his teacher, Ethan is no longer apprehensive about creative writing. In fact, he now enjoys writing and is willing to try different genres. This to me is the most remarkable improvement in my son. In this high-pressure education system, it is a joy to see a child enjoy the learning process!
Mrs Barbara Lock, mother of Ethan Lock (P5)
In just 3 months, we could see improvement in Samuel's comprehension and writing skills through his daily work and in his exam score. We also noticed improvement in his vocabulary! We are very happy with his progress.
Samuel always looks forward to lessons at the Centre, and he enjoys his teacher's fun and interesting teaching methods. He shared that she is patient and encourages him to help others and work together with his team.
When Samuel was hospitalised, we were surprised when the teacher called to show her concern. We are very grateful and happy that LiteracyPlus teachers are genuinely interested in their students' studies and welfare.
Ms Annie Lim, mother of Samuel Chan (P3)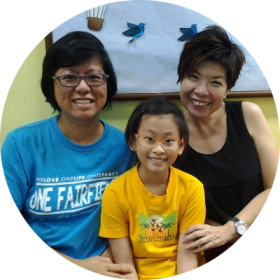 Karis went from scoring 68.5% in her English SA1 to scoring 92.5% in her SA2! We want to thank her teacher for making lessons interesting and providing a conducive environment for Karis to learn in. We believe this outcome is the result of strong family support and the good rapport established between Karis and her teacher. We hope Karis will continue to be consistent in her work and to discover great joy in learning under the loving and caring guidance of her teacher.
Mrs Khoo, mother of Karis Khoo (P4)
Sarah started Maths classes at LiteracyPlus when she was in P5. She did not do very well for her Maths in P4 so we decided to enrol her at a Centre whose methods would be effective and place her under a teacher who would be patient in coaching her. Thankfully, Mrs Wong, Head of Maths at LiteracyPlus, was Sarah's Maths teacher.
After two years of Mrs Wong's guidance, Sarah worked hard and managed to score a B for her PSLE Maths. Sarah came a long way from when she first started and we are grateful to Mrs Wong for playing a large part in Sarah's improvement.
Mr and Mrs Lum, parents of Sarah Lum (P6)
To get my son better prepared for Primary 1, we decided to enrol Ethan for English classes at LiteracyPlus, which was a Centre recommended to us by a cousin. What we like about LiteracyPlus is that they employ teachers who have experience teaching in Singapore preschools and primary schools. We felt confident that Ethan's teacher, Mrs Chua, would know the primary school syllabus well and that we were leaving Ethan in good hands.
Mrs Chua is a very patient and passionate teacher. Under her guidance, she helped Ethan build on his strengths and improve on his sentence writing, vocabulary and grammar. In his recent Primary 1 Holistic Development Assessment, Ethan managed to get a perfect score for English. We were also pleased to hear from his school teacher that he is one of the few students in his class who can write a story on his own using proper sentences.
Together with Ethan, we would like to thank Mrs Chua for her dedication and all her encouragement. Great job!
Mr Jason Chan, father of Ethan Chan (P1)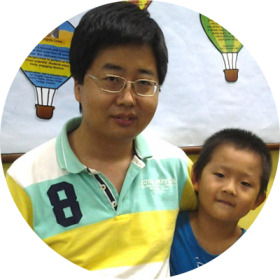 Sean looks forward to lessons at LiteracyPlus. His reading skills and willingness to read have improved tremendously. His teacher is passionate and encouraging. We appreciate her regular feedback on Sean's progess and her guidance on how we may support his learning at home.
Mr Frederick Yu, father of Sean Yu (K2)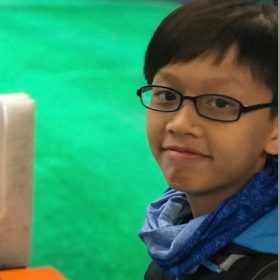 Raphael has grown to enjoy writing through his years at LiteracyPlus. I enrolled my children at the Centre mainly because I wanted a place that would teach English writing structure. Not only does LiteracyPlus provide writing and reading comprehension structure, the Centre pushes their students to improve their writing style without forcing them to memorise standard phrases or model compositions. As such, Raphael was able to enjoy writing. Raphael's teacher, Ms Leow, quickly recognised Raphael's potential and guided him in refining his writing style. Ms Leow also helped further develop Raphael's thinking and answering skills for comprehension. We are thankful to Ms Leow for inculcating a love for the English Language in Raphael.
Ms Sandara Handojo, mother of Raphael Tan (P6)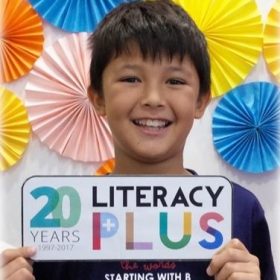 I signed up for the LiteracyPlus PSLE Writing Intensive Programme over the June holidays. I enjoyed learning with Ms Quek. She is caring, pleasant and one of the most motivational teachers I've ever known.
My biggest takeaway was learning how to make my story characters 'come alive' by giving them more personality and colour, yet have them remain 'real' and believable.
I am usually capable of writing a good starter and ending for my stories, but now I'm even better at it! During my course, I learnt many new writing techniques. My narrative compositions are more stimulating and developed. I am also better able to link my story back to the topic that was given.
Thank you, Ms Quek, for teaching me!
Livio Occhipinti (P6)
Benjamin has shown tremendous improvement in his composition practice in school. He scored 11/12 in the recent practice and his composition was displayed on the class board. He was very proud of that! Thank you so much, Mrs Koh, for making lessons interesting. He always looks forward to attending classes!
Ms Michelle Aeidel, mother of Benjamin Aeidelfitri (P2)
Thank you, Mrs Wong, for guiding Kelven and helping him improve tremendously on his Maths SA2. Kelven no longer fears the subject and has a new-found confidence in Maths. Bravo!
Mr Koh, father of Kelven Koh (P4)
Mr Chiam helped me a lot in English. He always teaches in a fun and effective way that never makes me bored. He would often share personal experiences when teaching which I found very interesting. I really want to thank him for all the help he has given me throughout the time I have been in his classes. I'm so happy to have gotten an A* for English. Thank you, Mr Chiam! Thank you for LiteracyPlus!
Chan Dean Han (P6)
For me, one of the most important things I learned was how to use a variety of Maths concepts, such as Equal Fractions Concept, to solve word problems. It was interesting to learn many new ways to solve Maths problems and not just follow the usual old methods that I have been taught. Mrs Wong was friendly and engaging and that made learning fun!
Wayne Kan (P6)
Vera was barely passing and even failed English before attending Mr Chiam's class at LiteracyPlus. I was pleasantly surprised that she did pretty well in her Prelims and scored a B on the PSLE. I believe if she had started lessons at LiteracyPlus earlier, and with more effort on her part, she would have done even better.
Mr Frederick Hong, father of Olivia Vera Hong (P6)
Ms Wee has been a very caring teacher and she is willing to share additional information, articles and notes with her students to broaden their reading experience and knowledge. This has helped Joanne a lot in general knowledge and oral exam preparation.
Ms Susan Ko, mother of Joanne Chan (S4)
Ms Quek is a very responsible and kind teacher. Whenever Liora missed any classes, she will ensure that the missed lesson is made up by spending more time with Liora after class.
Ms Choo, mother of Liora Chan (P6)
Miss Vanessa is very nice, caring, experienced and professional.
Ms Cui, mother of Xu Yu Jia (P5)
Miss Mehraaj is a very kind teacher. She made the lessons easy to understand and interesting for Chloe.
Mr Erik Teo, father of Chloe Teo (P3)
Thank you, Miss Vanessa, for making the extra effort to prepare the students before SA2. We appreciate you giving them extra worksheets to practise on, as well as the additional time taken to review Zi Hao's SA2 paper.
Mr Vincent Wan, father of Wan Zi Hao (P5)
Ms Leow is patient and she provided good guidance and coaching to Kang Wei during his time at LiteracyPlus. My child has learned a lot under her and is motivated to do well for English.
Mdm Goh, mother of Lee Kang Wei (P6)
Qin Ni made tremendous improvement in her composition writing since she came to LiteracyPlus. Thank you, Ms Quek, for the guidance and help!
Ms Chung, mother of Yong Qin Ni (P6)