Summary writing is one of the most dreaded components of the secondary English Paper 2 examination. But it doesn't always have to be that way!
Use this 3-Step Strategy to guide you along.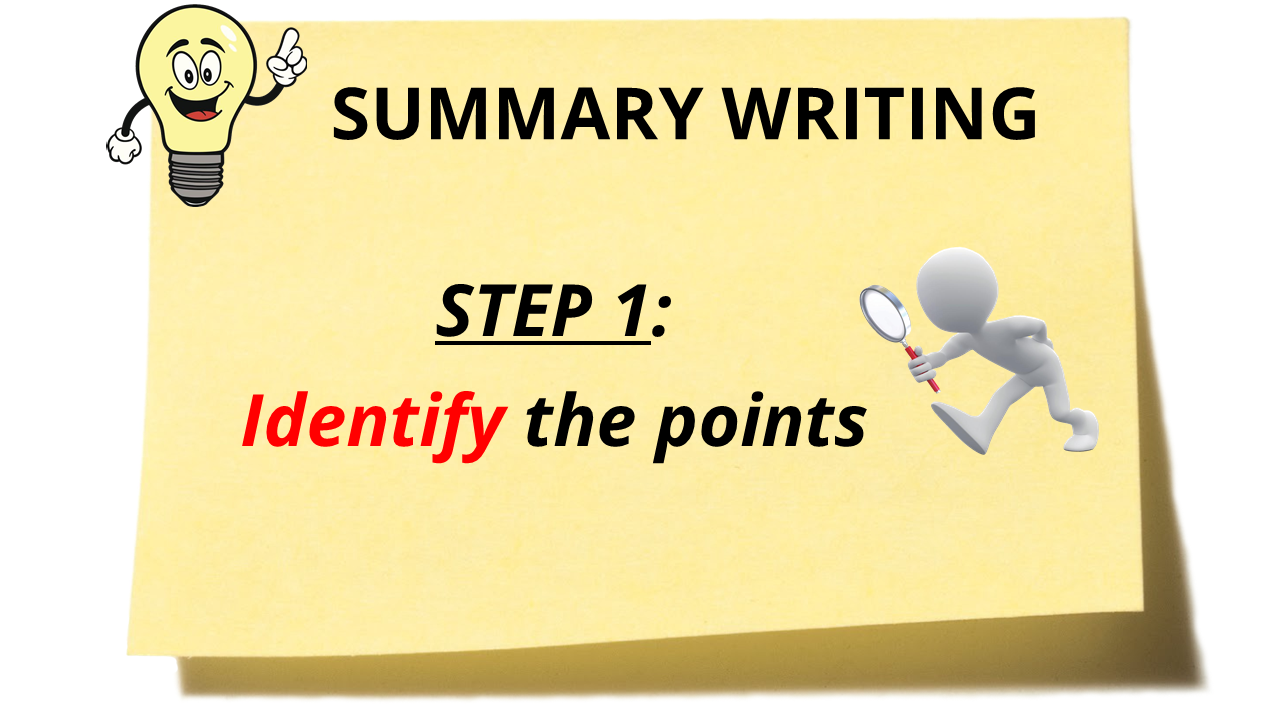 Before you start, mark out the paragraphs that the question is asking you to summarise (e.g. draw a line above and below these paragraphs).
Identify at least eight key points to ensure the summary is complete.
Use dotted lines if you are unsure of your points and edits as you reread and count the number of points you have chosen.
Number your points to keep track of them
Underline only the key words or phrases relevant to the summary, instead of underlining the whole sentence.
Understand each main point before rephrasing it. Be clear and concise! The key thing in summary is to mention the points with as few words as possible without changing the meaning of the sentence.
Think of synonyms.
Replace phrasal verbs where possible (e.g. instead of "carry on", use "continue").
Eliminate "empty words": redundant words without which the sentence is still grammatical (e.g. I think the lecture was boring –> The lecture was boring).
Change the sentence structure if necessary.
Reorder the points in a logical way (e.g. compare-contrast / cause-effect / problem-solution).
Use connectors and transition words to signal the relationship between ideas. For example:

Compare-contrast: unlike, while, similarly, likewise
Cause-effect: since, as, thus, consequently
Additional related point: moreover, furthermore, additionally

Link related ideas together to further reduce the word count.