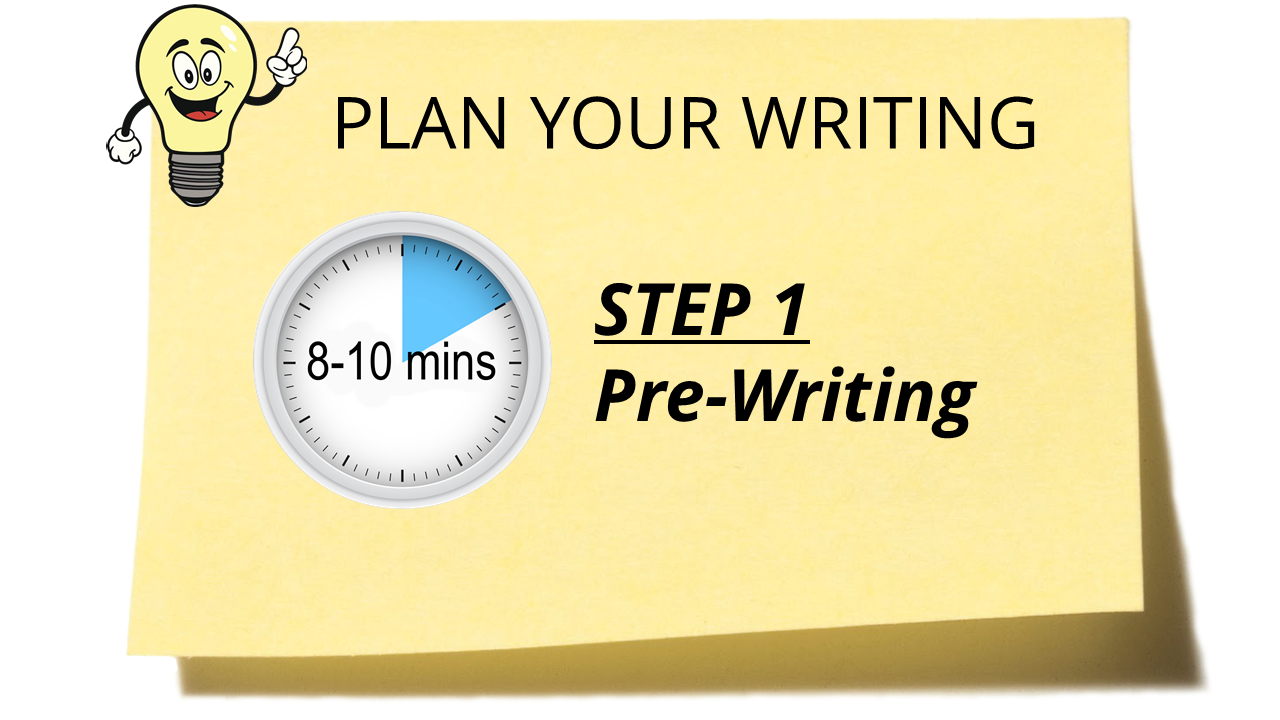 Understand the requirement of the prompt that you are given.
Know who your audience is.
Plan and organise your ideas by using:

Word/Idea Webs to generate the kind of vocabulary you will be using.
Other visual organisers (tables, timelines, flow charts) to classify, order and further develop your ideas.

Group your ideas into 'chunks' so that you can develop them as paragraphs.
Decide which group of ideas will be used for maximum effect.
When writing your composition, develop your story events and link your ideas as smoothly as possible with linking words and phrases.
Time Transition Words: First, In the beginning, before, soon, next, then, meanwhile, a few minutes later, suddenly, meanwhile, after that, finally, last, at last, in the end
Don't worry too much about spelling and punctuation. You can check on these later. The main thing is to get your ideas fleshed out on paper first.
When you reread your composition:
Does it make sense?
Is your handwriting neat and legible?
Are proper nouns capitalised and does each sentence begin with a capital letter?
Does each sentence end with the correct punctuation mark and has punctuation been used correctly throughout your composition?
Are your ideas grouped into paragraphs? Did you indent before each paragraph?
Is your spelling correct?
Do your subjects and verbs agree?
Are your tenses consistent?