Learning how to paraphrase your answers is an important and required skill for the reading comprehension portion of the exam as marks get deducted whenever answers are lifted from the passage. Here are some tips on paraphrasing:
Focus on stating the main idea in your own words.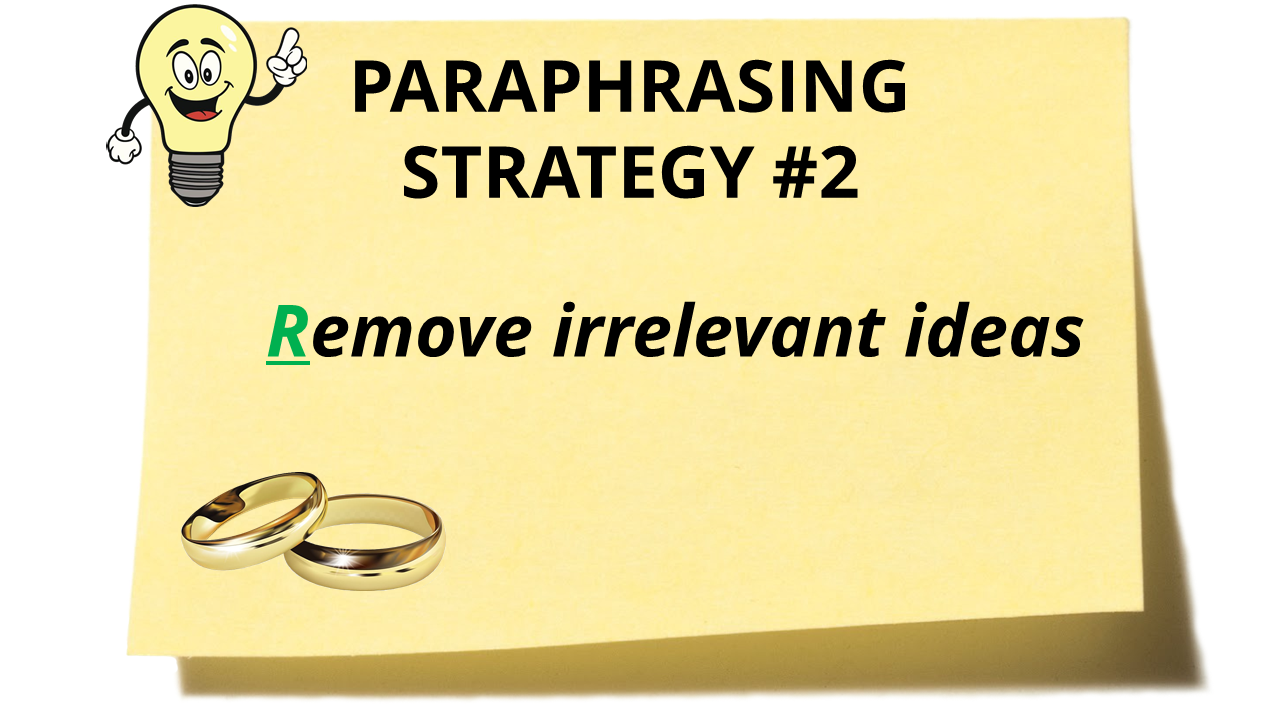 Identify information that is directly relevant to answering the question and remove any irrelevant details in the sentence.
Don't let your Synthesis & Transformation skills go to waste! Use them to change the sentence structure (e.g. active to passive voice).